It's one of my most FAQ's. That and "Just how tall are you?"
I always loved television and had a special interest in women on TV. I grew up in an era where television news was significant and trusted. Dinner time was before or after, but not during the news. Local news and national news were sources of information that you counted on. Those and the newspaper – wait what? Yes, I'm that old. Female news figures were awe-inspiring and exposed me to one of the first examples of equality. The very first example was my parents. Still married, (49 years) my mother and father were always a team with equal say and input. Decisions in my home were parental, as in two. My father, a Stanford graduate, encouraged my mother to get her degree in a time when a college educated woman wasn't the norm. Eleven years. Eleven! That's how long it took my mom to get her degree. But she did it and set the tone that if you really want to achieve something as a woman in this world it can be done, but it ain't gonna be easy.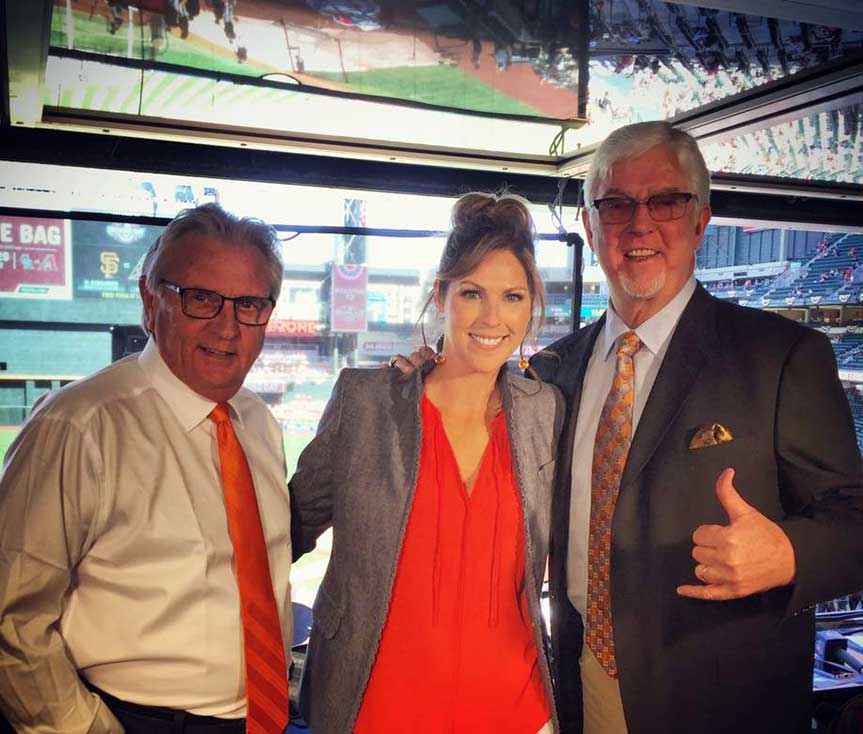 So back to my news anchor inspirations. Barbara Walters, Connie Chung, Jane Pauley, Diane Sawyer… all beautiful, all smart, all could go toe-to-toe with their interviewees. According to my mom, I used to play imaginary news anchor in my room, emulating and imitating the women mentioned above. So probably not a surprise when I attended UC Davis and majored in Communications, I stayed the course. Internships with the local NBC affiliate, CNN in Washington D.C. helped pave the way to my first job in TV as a part-time producer for the morning show at KFTY in Santa Rosa. A 3 a.m. start time and a measly $8 an hour and I was in my happy place. Behind the scenes, but writing the words spoken in homes across the North Bay, my words, informing people, keeping them abreast of what was happening in our community. 3 a.m. is early though and tough to keep up, so you move up. I was promoted to Evening News Producer, then took the step to the big City as a Producer of a consumer show (super fun) at KRON, which at the time was an NBC affiliate. Then as most of us in the business will attest to, I got laid off. Pushed reset, and landed a producer gig at FOX Sports Net in LA. That led to freelancing for FOX Sports Net Bay Area which turned into Comcast SportsNet Bay Area, which turned into CSNBA, which turned into NBC Sports Bay Area. Ya still with me? Through all of those name changes, my duties changed, from producer to on-camera talent. Not by choice, but necessity. Our industry was cutting back and the more you could do the more value you had, which meant you might keep your job. After a handful of pretty pathetic on-air attempts I started to pick it up and my producer background became a huge asset in ascertaining a storyline. I covered the Oakland A's in 2006 and 2007 as a pregame talent and features producer and was moved to the San Francisco Giants in 2008 with the launch of our network's first name change from FSNBA to Comcast SportsNet. Those first few years are definitely another blog entry, but now in my 10th season covering the Giants, I'd say we've figured out a pretty good formula and a role the fan base may not necessarily embrace, but for the most part has accepted. More importantly the role is one young girls and women now know exists and has become a potential career path for those seeking jobs in sports television. There you have it. And, oh… I'm 5'10".
How I got my job… by Amy G